The Canadian Olympic Committee Offices in Montreal
Last week, thanks to a grant from the New England Foundation for the Arts, I attended the
Conférence internationale des arts de la scène
(CINARS) biennale in Montreal, Canada. Since 1984, CINARS organizes every two years in Montreal, one of the most important international performing arts conferences in the world, with nearly 1500 professionals hailing from 40 countries including 360 presenters, some of whom are the most influential in the business. During one week, over one hundred and fifty shows from Quebec, Canada and abroad grace the stages while workshops, networking events, as well as an exhibition hall are teeming with participants. After 16 editions, the CINARS Biennale has become a key worldwide event in performing arts touring.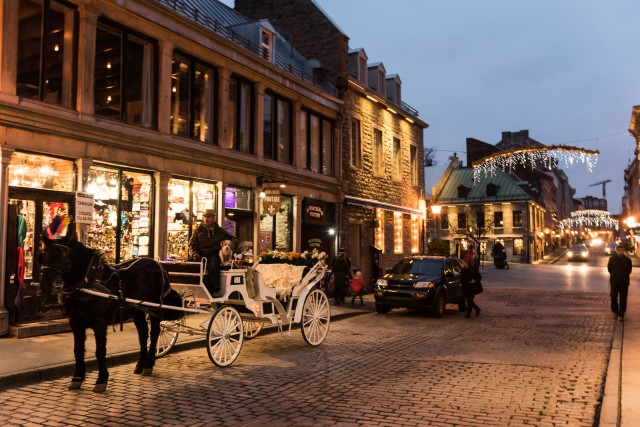 Old Montreal is already decorated for the holidays
This was not only my first time at the CINARS conference, but also my first trip to Montreal. Montreal is an exciting city. With a population just under 4 million people, it is the fourth largest francophone city in the world. And, while it certainly seems like a big city, Montreal has a number of really amazing old neighborhoods that make it very enjoyable to visit. Much of Old Montreal (the city celebrates its 375 anniversary in 2017) feels more like Europe than North America. There are wonderful restaurants, beautiful parks, and amazing performance venues. The CINARS Biennale really takes advantage of all that Montreal has to offer. Performances were hosted all over the city in some of the most impressive spaces I have ever seen (one space that would rival any we have in the state was located in a local library). While there were a number of performances of theatre, music, and dance, I spent most of my days in Montreal attending performances by contemporary circus companies.
Montreal is probably the most important place for contemporary circus in the world. Within approximately one city block in Montreal, you will find the headquarters of Cirque Du Soliel, the
École nationale de cirque
(the national circus school), and TOHU (one of the largest venues dedicated to presenting circus in the world). I saw performances by circus companies from Australia, New Zealand, Hungry, Switzerland, Belgium, and Montreal.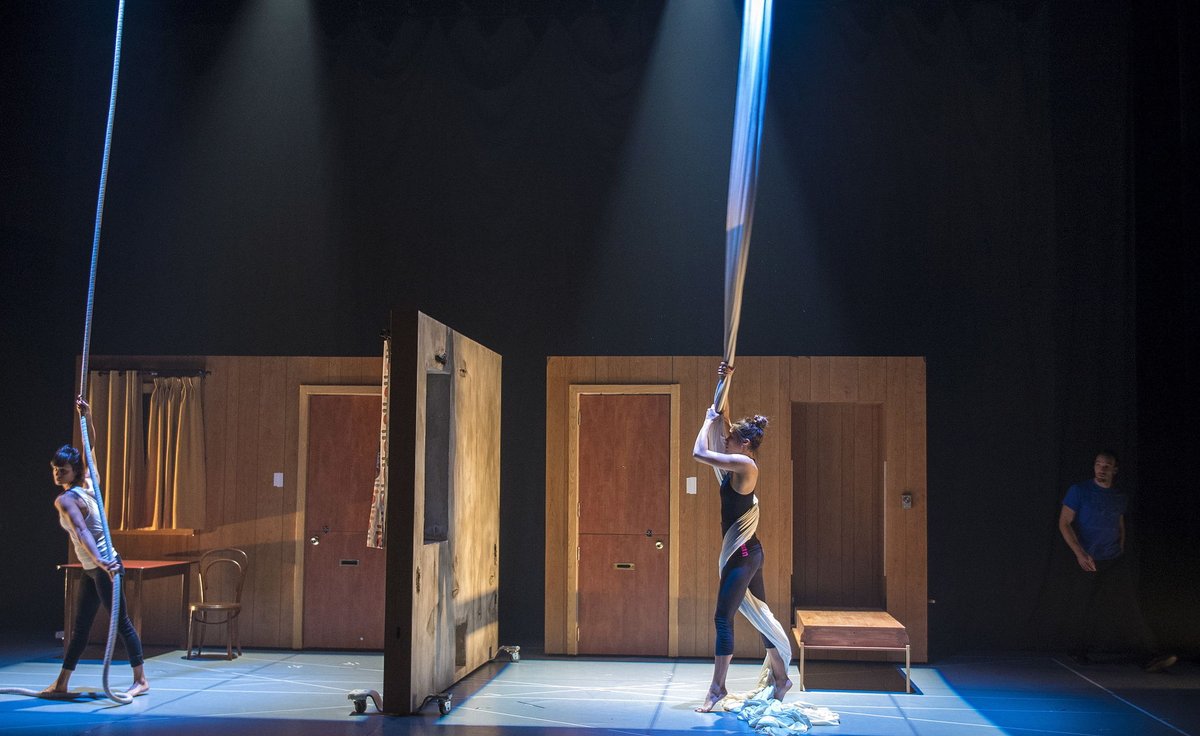 Les 7 doigts de la main's performance of Reversible
My two favorite performances were
Reversible
by Les 7 doigts de la main (the 7 fingers of the hand) at TOHU and
A Simple Space
by Gravity & Other Myths at the currently under construction Centaur Theatre. The two performances featured some of the most incredible circus skills I have ever seen, but were presented very differently.
Reversible
was a large scale piece presented in the massive theatre at TOHU while
A Simple Space
was an intimate piece with the performers just inches away from the audience. Perhaps one of these companies will be on stage at the Stockbridge in the future.
In addition to attending performances, I was able to spend some time meeting with my fellow delegates from New England and presenters and government officials from Quebec. It is my hope that these connections will facilitate future tours making stops at Pinkerton. I will meet with this group again in a couple of weeks and then again at the APAP conference in NY in January.
I enjoyed my time in Montreal and look forward to returning in the future.
-Matt Cahoon, Director of Cultural Programming